Art / Poetry
All rights reserved. No part of the contents of this page may be reproduced, stored in a retrieval system, or transmitted, in any form or by any means.
POETRY
Journey of Life
————————-
Life needs to be simple and pure.
Remember the newborn child? How pure and simple, untarnished. They just have very basic need and yet are a source of joy just by their mere presence, for everyone.
Similarly think about the time of death for a person. How everything becomes immaterial and again very simple and basic. They just want to breath, have a little water, be comfortable and be reassured with loving words and surrounded by loved ones- same as a new born. No one knows what goes on before birth and after death although there are theories.
Why then the short journey of this life must become so complicated? Why do we tarnish the purity with struggles, religion, politics, economic gains, fame and worst of all ego. The desire for more materially but empty from within.
I feel that each one of us is responsible for our own miseries. If only we could recognize and correct these, the unnecessary demons will not be propagated, and we are already on our way to simplify our lives. If each of us takes responsibility for ourselves and make sure our children and the younger generation are taught simplicity, we will make this life short and sweet, just as it is meant ot be. Forget blaming others for our shortcomings and failures. Work on improvement of self and teach the same.
Sir Syed Alama Iqbal's well know phrase comes to mind as a very apt adage: 'Khudi ko kar bulund itna, ke har taqdeer se pehle, Khuda bande se khud pooche bata teri raza kya hai.
—Salma
*************************
H O P E
————————-
Somewhere there is a dream waiting for me to dream, a sunrise to awaken my soul , a sunset that startles in purple and gold ;
Somewhere there is a gentle breeze, waiting to caress , longing for someone to hold , whispering promises of a forever to be told ;
Somewhere , there is a song waiting for me to sing , eyes closed, lips parted, arms lifted above , waiting for the kiss of spring ;
Somewhere there is a road, waiting for me to travel , a hill waiting for me to climb , and bells , waiting to toll for me ;
AND SOMEWHERE THERE IS YOU !!
—Salman
*************************
AL VIDA
————————-
Katib-e-taqdeer ka likha
Koi badal nahin sakta,
duaen jitna bhi maango,
Waqt ruk nahin sakta !
Zindagi se pyaar na kar,
bewafa,daga de jaye gi,
maut se ishq kar le ,
humsafar hai teri,
hardum jeet hi jaye gi !
Kal kisne dekha hai,
kabhi nahin ayega, aaj ,
chupke se doob jayega,
sirf maazi hi reh jayega ,
yaad dilane ke liye ,
Ansoo bahane ke liye !!!
Phir na mujhe tum yaad karne ,
na hi aanken apni num karna ,
Mohabbat ka maara kahan jayega ,
Mitti mein mil jayega, ya
dhuan dhuan ho jayega !
—Salman
*************************
RISHTE
————————-
Rishte bante hain toot jaane ke liye , ansoo behte hain yaad dilane ke liye , mohabbat hoti hai dil dukhane ke liye ; zindagi milti hai mar jaane ke liye ;
Rishte pyar ke beej hote hain , eik chote se beej se , gulab ke phool khil jaate hain , eik pyaar ke rishte se Jannat ke khwab nazar aatei hain :
Meri khushion mein shamil ho na saki , mere ghum ke aansoo ponch na saki , pyar kiya tha humne tumse, pyar ka silah ,pyar se de na saki ;
Rishte bante nahin ehsanon se , na hi bante hain ehsason se , rishte bante hain kursi se , rishte bante hain daulat se ;
Kursi hai toh kissa hai, kursi nahin ,toh kissa nahin , daulat hai toh. mohabbat hai , daulat nahin toh mohabbat nahin ;
Kursi ka sajda karo , daulat ka daman choom lo , yehi duniya ka riwaz hai , yehi hai duniya ka dastoor !
—Salman
*************************
Story of the River
————————-
I am the mighty river,
I flow from the mountains above, I cut through hills and valleys with pastures green , where eagles fly with the dove ;
I carry people to their destination , cargoes of food to feed the beast and the man , I purify those who bathe in my currents , if and when they can ;
Whenever I reach the ocean , afraid , I tremble with fear, but I rush ahead and flow into the ocean , I merge with the ocean , I become the ocean ;
My destination is eternity , my desire , to merge with God, the sun shines, I evaporate and merge with God , I become God ;
I am reborn as a cloud in the colours of man, some black , some white some in shades of grey; some in colours of the rainbow as the sun deserts the day ;
With the sound of thunder and lightning , afraid , I shed tears and cry , I return to earth as drops of rain , I become a river , once again.
—Salman
*************************
MY LONELY PRAYER
————————-
I sit by my window alone and stare out to the sea as yesterdays from the long ago gently return to me; I fondly recall the time spent together, for.our love I yearn,
How happy we were then, like two teenagers lost in world of their own ; in our world there was no tomorrow, there was only laughter and joy no tears or sorrow , time stood still ;
Each morning sunlight woke us with a kiss ;at night you said "come close to me ", "hold my hand while I fall asleep in absolute bliss ;
An angel would wave a magic wand and love would colour our dreams
You called me your dark ,handsome charmer, I called you "My lady fair"
and for the world outside,
we had nary a care ;
Each momment did we spend together , each dream did we share ;
many were the promises made , and as we vowed never to part, we closed our eyes and silently crossed our heart – there was magic in the air ;
Forever will I love you , all my life I will care , there will be no days of sorrow , no nights of gloom , only gardens of love, where cherry blossoms bloom !
You are my angel from above :
"YOU ARE MY LONELY PRAYER"
—Salman
*************************
IN LOVE WITH DEATH
————————-
*I sense her presence everywhere* , around every corner, down every street , and though we have never met , I know we are pre-destined to meet ;
*Life brings* us naked to the world , born in pain, we meet life and cry , unaware , life will betray us many a time , death will clasp us to her bosom and carry us beyond the sky ;
*Many are* life's promises many are the dreams , broken are the promises, betrayed are the dreams ; beware of her, do not defend , she may not be the enemy , but, she is a false friend ;
*Death* makes no false promises, she Is always by our side , never will she betray us nor does she pretend , and when the time comes , she will welcome us at the end ;
*She will* comfort and console you, wipe away your tears , take away your pain, as life deserts you and betrays you once again !
*Softly* she will whisper as you take your last breath, be not afraid , I have come to fetch you , I am who they send ; just a new beginning , I am not the very end !
*Welcome* her with open arms , fall in love with her , take her to your heart , she is not fearful as she may seem ,
*Death is such a beautiful dream !*
—Salman
*************************
MEMORY LANE
————————-
There will be other arms on other nights that embrace with false caress , with empty sighs and other hearts that beat faster with no emotion to rise and fall, play a game,whisper lies ,
Each night will bring another face , another conquest , another claim, to ease the pain that fades away , then burns again !
I see the pale moon rising, shadows flickering in the moonlight , softly they whisper a message , breaking the silence of the night , trickling down upon memory lane ;
Hark ! they speak of a great sorrow, of a greater pain, one forgotten summer they recall again and again ;
"Grieve not ", they say, "some things are never meant to be "
As day breaks and night kisses the dawn , the shadows flee , the storm subsides, I reach out and desperately call your name !!
—Salman
*************************
FAREWELL
————————-
Farewell ! It's time to call it a day , to turn around, to walk away , from golden moments of yesterday ;
Farewell , to the seasons of passion of reminiscence and remembrance of expectancy and happenstance ;
Farewell to the now and forever , to the bonds I forge , to the links you sever , with promises of whenever and wherever;
Farewell to the meetings and parting , to the longings and belongings , of waiting at crossings ;
Farewell to words unspoken, to gifts and tokens, of promises kept and broken !
Farewell to a love that could not be , shed no tears , turn around, walk away and set it free ;
Farewell to the sands of time, to sweet sorrows , to dreams sublime that come ,Once in a lifetime !
—Salman
*************************
LOVE CAN NEVER DIE
————————-
I hear his knock , it's time for me to go , I must leave for another land, a distant shore where destiny beckons with a bony hand , where a grave awaits beneath the sand ;
Where spring, summer and autumn too , with the songbird have taken flight , into the blue , where winter , howling , proclaims it's plight, hold
me close , I'm afraid of the night !
In this land there is no tomorrow ; here a dying sun will never rise , nor bring a morrow ; as yesterdays return and betray the eyes , a grieving heart silently pays the price ;
A distant memory is all that will suffice , then a searing pain , and life is undone in a trice ; betrayed as each deserts me one by one ,even so ,as light deserts a setting sun ;
So bid me farewell, the grim reaper waits , cradle me gently in your arms as I go to meet my fate , hum to me that lullaby of a long ago , to ease this pain that lingers so ;
If some night you see a distant star , in a flash of colour leave the sky on a journey far , make no wish , say a prayer , heave a sigh ; I will return , reborn ;
LOVE CAN NEVER DIE !
—Salman
*************************
YAAD KISI KI
————————-
Jab bhi teri yaad aati hai,
chehre pe muskurahat chah jaati hai, kabhi aankhe bhi num ho jaati hain, eik bhooli hui kahani, phir yaad aa jaati hai ;
Wo sawan ka mahina, woh boondon ki jhilmil, wo badal ka garajna, wo bijli ka karadkna ,tera dar ke meri bahon mein aana, yaad hai mujhe woh zamana ;
Wo masti mein tumko jhoola jhulana, cheekh, cheekh ke tera shor machana ,seene mein simat ke sar chupana mujhe yaad hai woh zamana ;
Wo bachpan ke dinon ka khel khilana, aankh micholi mein chup , chup jaana, neem ke peir talei gun gunana, chup chup ke apni saanse milana , mujhe yaad hai woh zamana ;
Chupke chupke raat bhar baatein karna , aanchal mein apnI hansi chupana mein cherd dun toh rooth jaana , pyaar se tujhe mera manana, yaad hai mujhe woh zamana ;
Shaadi ke jorei mein tera sharmana, ayene mein dekh kar muskurana; Amma aaye toh chup jaana, meethei meethei bahane banana ;
Yaad hai mujhe woh zamana !
Phoolon ki sej se tujhko sajaa dun, palkon pe rakh ke lori suna dun,
haaton mein tere mehndi laga dun, maathe pe teeka, maang mein sindoor, dil mein mohabbat , aankhon mein pyaar,
Aa jaa mein tujhko dulhan bana lun.
—Salman
*************************
MOHABBAT KI KASAM
————————-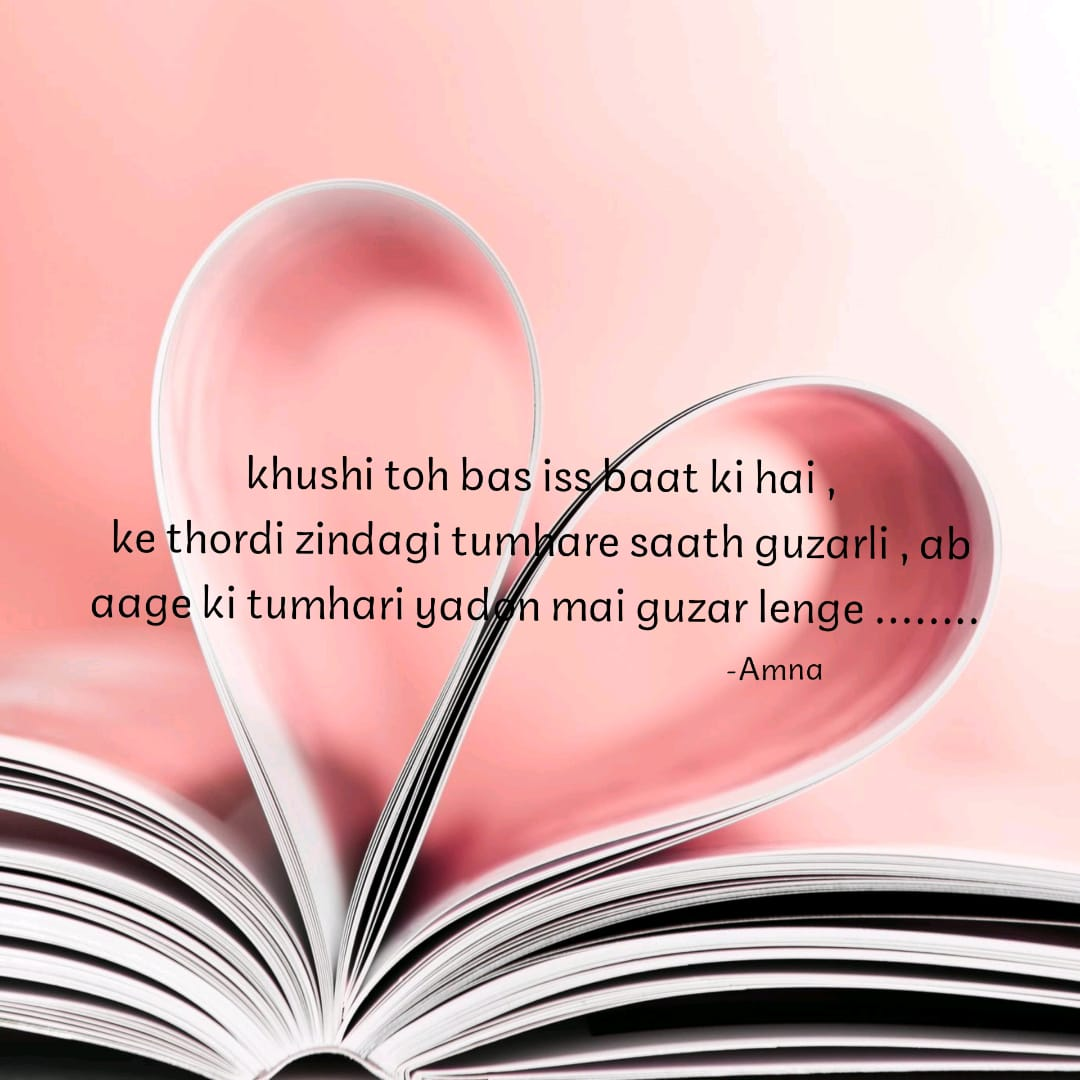 Khamoshi toh bas is baat ki hai ke thori zindagi tumhare saath guzar li , ab aage ki tumhari yaadon mai guzar lenge yun;
Ban jao mere humnava , mere humsafar , izhar e mohabbat toh kar chuki hun , intezar karungi tumhara zindagi bhar yun ,
Humne ishq kiya tha bachpan mein kuch yun , Jo junoon charda budhappe mein, dil mein phir jawan ho gaya kuch yun ,ruh ke gul khil gaye kuch yun ;
Dil mein bas gaye ho tum kuch yun , pagal hone lage hain hum najane kyun , shayad ishq ho gaya hai tumse , mere ho jaona tum , kuch yun !!
—Amna
*************************
TOOTE RISHTE
————————-
Dil ne phir awaz di, waqt phir ruk gaya, bachpan yaad aane laga , rooh ke gul khilne lage , dil jawan ho gaya ;
Har rishte se khamoshi ikhtiyar kar li humne, har rishta nazuk hota hai ,
kache dhage se bandha hua aata hai , nibhana mushkil hota hai , pal bhar mein toot jaata hai ;
Rishtei chahe jitne bhi jord lo , kuch hi rishte hain Jo seene mein sama jaatei hain , bhulana bhi chaho , nahin bhulte hain, kuch bewafa hain , toot jatei hain aur kuch zindagi ke bhanwar mein doob ke beh jaatei hain !
Tumhare saath guzra hua har lamha dil mein mehfooz hai , ab yaadon mein zinda rehti hun ,
kabhi hansti hun kabhi roti hun , sharma ke phir apne , anchal mein chhup jaati hun, yaad tumhein bahut karti hun !!
—Amna
*************************
Summer Bliss
————————-
The summer dawn breaks gently as the sun kisses the sky, to a million voices as vendors shout and cry,
Soon this City of Lakes will awake to a chorus of sounds, where the barber ,the cobbler, the vegetable vendor make their rounds;
Across the lake gondolas return having fished all night, head to the market, in a shouting match , a friendly fight to sell their catch ;
Across the lake ; screaming , shouting the children play , to keep cool from the sun, jump in out of the water all day;
The days of summer are clear and bright , the song of crickets fills the night ; the moon and stars come out and shine, the breeze from the lakes cools the night ,romance Is in the air.
As autumn returns to bid farewell to the final days of summer, it fills the streets with falling leaves of green and gold , and quenches the earth with morning dew;
This beautiful city of lakes comes alive once again , girls are out in their finery and splendour , lovers watch the moon from One Tree Hill in silent wonder ;
—SUBUHI
*************************
Zindagi ka Safar
————————-
Zindagi ne kaise morh le liya, pal bhar mein sab kuch badal gaya, har raat dost ban gayi , rooh ne bhi sehna seekh liya ;
Pareshani toh har safar mein hoti hai, umeed rakho toh har manzil mil jaati hai , humne zindagi se bhi lardna seekh liya ;
Dard-e-dil ishq mein asan nahin , kuch is tarah mehsoos hone laga , saare zakhm bhar gaye,
eik nayi manzil dikhne lagi;
Door, phir roshni dikhne lagi , zindagi ne phir eik haseen morh le liya , dil phir dharakne laga , eik naya safar shuru hua ,
Humsafar ki koi talash toh nahi , agar mil jaye toh inkar bhi nahin , Dil mein umeed le kar chal pari hun , manzil ab door nahin !
—SUBUHI
*************************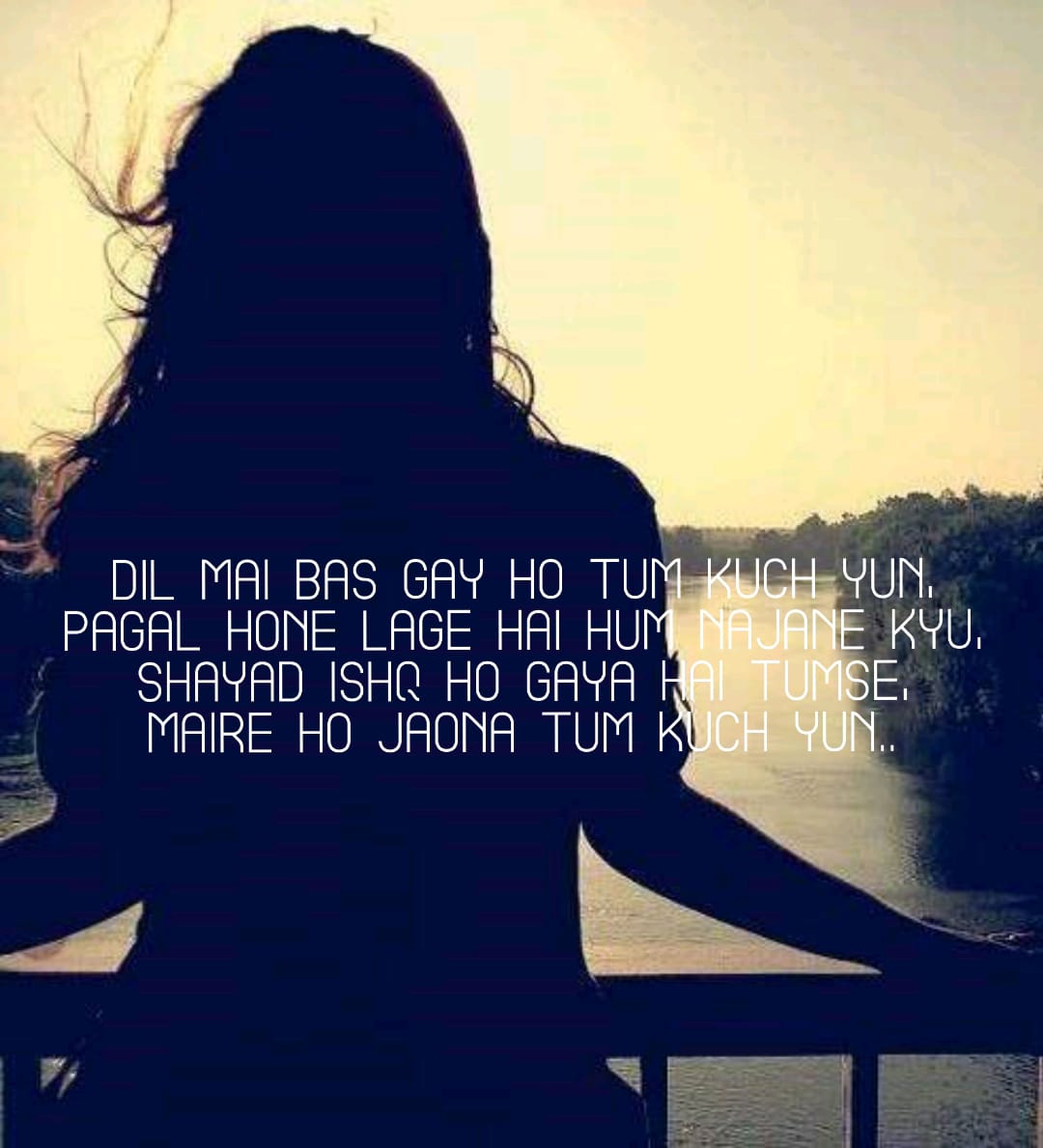 FALLEN STAR
————————-
Life has become a hollow act played out on a sad and lonely stage , caught up in a warp of time, burning in a silent rage ;
The scribes of fate wrote the script, on papyrus yellowed by age ; the wind snatched it from my fingers , into fragments tore my page ;
Now, a Prima Donna in her prime , just waits alone in the wings , no curtains rise , no music plays , no arias for her to sing ;
How cruel is a love untrue , that sips from the Holy chalice ,then disappears to burn forever , like the mystic Borealis !
There is no mercy for fallen angels , no lights shine for them afar, nor do the heavens ever weep upon a fallen star ;
So, what price tears now my love , or what price is the glory , I stand alone in the raIn tonight , a ghost , a shadow , a forgotten story !
—Salman
*************************
EK AFSANA
————————-
Aankhon mein mere ansoo bhare hain , seene mein mere zakhm harei hain; har aansoo mein tasveer tumhari , har tasveer mein yaad hai teri !
Aansoon ki hararat seene mein aag lagati hai , ik bhooli hui kahani phir yaad aa jaati hai ; raat ki chadar orh ke , kabih hansta hun , kabhi rota hun ; ahat teri sunta hun , taaron se baatein karta hun ;
Vaada kiya tha tumne bulbul , sadiyon ka yeh rishta hai , " mein na bhoolungi tumhein , tum mujhe na kho dena "; phir kyun rooth ke chali gayi , kyun yeh rishta tor diya , humein tanha chord diya;
Maloom hai mujhko bulbul, kabhI mein aftab tha , ab roshni nahin hai ; zinda hun lekin, zindagi bhi nahin hai ; dhalti hui zindagi se kaun pyaar karega, doobte hue suraj ko kaun salaam karega ?
Ginti ki sansen hain, ginti ke hain din, woh laut ke aa jaaye, ab aisa na mumkin; sitam dene waale, itna toh karam kar, faryad meri itni to sun le ,
daman tu uska meri khushion se bhar de !
Qubool hai yeh mujhko, mein hi gunahgar hoon , khata bhi meri ,qusoor bhi hai mera , mujhe tum rula do, mujhe tum sazaa do , sitam dene waale usei na saza do ,
Usei na sazaa do !
Aankhon mei mere aansoo bhare hain ,
Seene mein mere zakhm harei hain !
—Salman
*************************
ANOTHER WORLD
————————-
Speak not of tomorrow or forever, of utopia or serendipitiy; Nothing in life is forever ,no one comes with a guarantee ;
There is perhaps another world , another time , another place where errant hearts are forgiven
and forlorn hearts find solace ;
To that world let me depart , where life does not morsels apportion ,
to another world beyond the stars , above all feelings , beyond emotion ;
And when they gather around to pray, let your silence itself bespeak ,
of words you could never say, of promises you would never keep ;
Then lay no wreaths upon my bier, and cenotaphs are for the brave , an epitaph that tells my story , will only desecrate my grave !
—Salman
*************************
ON GOLDEN POND
————————-
Next time we meet, it will be on Golden Pond , Autumn will have shed it's leaves , and winter just beyond ;
The light will bend through jaded eyes , and sinews once , the flesh will not respond ;
The tolls of time have been paid in full ; One by one He's taken them all ; Spring has flown, Summer gone, Autumn broke the final bond , Winter plucked my sleeve and then led me on to Golden Pond ;
Here the trees are bare and tell a tale , of abject misery and despair ,
with none to plead nor make amend ; nor this sorry state repair ;
Memories faded now return, upon a rocking chair, floating gently homeward bound on the wings of a tranquil air, to a distant land they set their sail , to a journey's end , beyond the pale ;
All this I know was pre-ordained , but when I set sail beyond, you will stand at the water's , silently on Golden Pond ,
Then throw a stone and think of me , and see the ripples rise , each ripple tells a story – of a love that was not to be —
of a lost Paradise !
—Salman
*************************
THE POWER OF ONE
————————-
Fate demands a heavy ransom for every breath we take; for every step a hurdle, for every deed a barrier make,
Abdicate not , never surrender , have no remorse or regret , within you is the power to make a change , to humanity your only debt;
Destiny does not decide our lives nor our decisions make , our lives are decided by ourselves , and the" choices that we make ;
A solemn oath you have taken, a mission your choice you make , with passion dedicate your life , all else you must forsake ;
One man alone can change the world , he proved it could be done ,
With a dream in his heart, a staff in his hand ,he sent the emperor home.
That is the power of One !
—Salman
*************************
FANTASY
————————-
Let us run away to another land , join Alice in her wonderland , take Tinker Bell , Wendy and Peter Pan along , they've been waiting in the wings ever since the fun began ;
Let's wander off to never never land ; call Robin and his merry band , tell Merlin there to wish us luck , string the bow of Little John and tweak the nose of Friar Tuck ;
Some magic dust we'll take along , riding Haley's tail we'll sing a song , steal broom-sticks from the crones that fly , leave them hanging in the sky , wink at the moon as we pass it by ,
Let us enter the pearly gates where all the Angels stand and wait ,
clip their wings and make them swoon , steal their harps and run away, leave them singing out of tune !
Let's play their harps and sing a hymn , with all the Cherubim and Seraphim ; to soothe Arch Angel's angry stare , send Lady Godiva there to be with him ; then gallop away upon her mare ;
Let's fly beyond the eye can see, away, away to another galaxy, tarry not another day , tie a ribbon in your hair , and sail along the milky way !
Twinkle , twinkle will go the stars ,Venus, Neptune , Jupiter and Mars , beyond the skies forever blue , till eternity I'll be with you ; Oh what fun if it would come true ;
Let's make our home in Forever Land , where Father Time makes no demand ; where nothing ever goes amiss ; Remember , Only
ONCE IN A FOREVER , COMES A LOVE LIKE THIS 💖💖💖
—Salman
*************************
BARRIERS
————————-
Break down the barriers that surround us , trample down these walls ,each one of us has a right to live , no one is big or small;
Set your goal beyond the sun , soar beyond the stars , if you are true to your mission , nothing is ever far ;
Follow not the beaten track , knock at destiny's door , scale not any mountain top , let your spirits soar ;
Let us stop this sad refrain let us sing a serenade , must you dance the dance of ages , let us leave this masquerade ;
Linger not in the crowd around you ; but lead the hit parade , time won't stand and wait for you , if you play this sad charade ;
One life is all you ever have , and maybe get one chance , pity those who hear the music and know not how to dance ;
Gabriel has brought you a boon , seek and ye shall see the light ; " IF BONDAGE OF THE FLESH IS WRONG , CAN BONDAGE OF THE SPIRIT BE RIGHT" ?
Some will damn you , some condemn you , the rest will walk away , fear not , the Angels will protect you , and LOVE SHALL WIN THE DAY !
You must face your God alone with the choice you have made , eat not their bread , sing not their song , "STOP THIS SAD CHARADE !"
Let not the rabble judge your deed , nor with them file your prayer , there is a court beyond the stars , SEEK YOUR JUDGEMENT THERE !!
—Salman
*************************
ILLUSION
————————-
Hush , weep not gentle heart , nor tremble ye in such confusion ; t'is a cruel jest destiny does play , for life is but a mere illusion :
We live, we love , we fade away, from nothing we came , nothing become , on a journey that has no end , merely a spark in space and time continuum ;
The time appointed , the hour decreed , like parasites we cling to life, oblivious that the puppeteer will cut the strings and end this strife ;
With nimble fingers does HE weave ,upon HIS loom a pattern deft , then unravels it to leave a heart , of love , of life , of hope bereft ,
Star-crossed lovers full of hope mere flurries on a winter's day , a momment too brief they flutter and sway , then kiss the earth and melt away ,
The irony of life is such , the end is written before the start , the destiny of love is such , like a bud it blossoms , then falls apart !!
—Salman
*************************
MY STORY , My LIFE
————————-
Often in the scheme of things; when a girl has had a fall, She retreats into an inner self, around herself she builds a wall;
She anchors it in a field of dreams , of songs unsung , of silent screams , of loves unspent , buried deep,
within her breast now put to sleep ;
Of hopes , ambitions she lights a pyre, then hardened in its raging fire, each brick she lays with tears and prayer, one of sorrow, one of grief , and one despair;
Tier upon tier of bricks she lays, until the night shuts out the days , until
It's ramparts begin to sway , high above where the angels pray !
Then within its warm embrace, she finds a secret hiding place , where her inner self and she atlast – .reach out and touch the past !;
Now , around herself she's built a wall , where none can see however tall, sheltered there from all things mortal , she's closed each door and shut each portal !!!!
—Salman
*************************
REMEMBRANCES.
————————-
There is so little to remember, yet so much to forget,that the heart forgets to remember ,then remembers ,only to forget ;
Abandoned, as I kneel down to pray, beneath a lonely minaret , a brief season of passion I recall,
then a life filled with regret;
As life just seems to whisper by, with no purpose , without aim;
rememberances return on silken wings and gently stake a claim !
Deep within a hallowed place,
dormant beside the soul they lie,
stirring now at dusk or dawn,
as a rustling leaf ,in a tree-tops sigh;
Remembrances are not dreams, that vanish with the day, nor mere memories ,with time, just fade away;
Like etchings in some cavern deep,a forgotten,bygone past define, they are crystals of captured dreams ; like icicles, frozen moments in the passage of time ;
Like a half remembered song , sung in some distant past returns to haunt as a sad refrain; so moments return as remembrances in an aching heart, as a throbbing vein ;
See how the snow falls gently upon the ground in a bed of flurries ,petals of frozen rain, so is life , a bed of remembrances;and my heartaches ; are ,
Teardrops of frozen pain !
—Salman
*************************
A Brief Sojourn
————————-
I often recall our brief sojourn , and wonder, had destiny taken a different turn , and it was I who walked away , and you were left behind to mourn ;
Would your life too have gone awry , would you fall on your knees and beseech the sky , seek an answer that escapes all lovers , the eternal question , WHY ?
Do you often sit alone and cry , clutching to dreams that refuse to die ; does your heart ache with every beat,
As an errant tear now escapes the eye , I choke back a sob, I stifle a sigh, I hide behind a mask and deceive the world , as you hide behind a veil and live a lie ;
I had no script when I met you, smitten , I was prepared to start anew; in your eyes t'was I read the script, yet the curtain fell ; did I miss a cue ?
I know I loved you, I know not what you saw ; perhaps love eternal too has many a flaw ; but life itself will someday reveal
" No Perfect sketch does destiny draw "
YES , I often recall our brief sojourn knowing well you will never return;
As my world crumbles , sanity flees , perhaps ,
DESTINY MAY YET TAKE ANOTHER TURN !!
—Salman
*************************
The Mother………
A LOVE SUBLIME
————————-
Celebrations and Jubilations , I wish you a happy birthday and many more to come ;
Each one filled with love sublime, each one with Angel Song ;
You are an icon to us all ,
magnificient to behold ,
delicate as a feather, slender aa a willow, a mother full of love , a princess with a heart of gold ;
They tell me Heaven lies beneath a mother's feet , if that be true , mother , Bless me , hold my hand ;
let me forever kneel at your feet ;
Often I recall the times spent with you , so little , yet so much , filled with words of wisdom , surrounded with a halo of love :
We cannot choose our offspring ; nor our parents too , but , if I were to be born again ,mother , please ,
" let me choose you " !
I love you darling mother,
I miss you with all my heart ;but when shadows fall and memories return,
I feel my teardrops start !
—Salman
*************************
THE CRESCENT MOON
————————-
Night falls swiftly in this city of dreams,
Echoing in the silence of the air the cry of the muezzin is heard urging the faithful to prayer,
I see the crescent moon rising in the heavens up above ,shining in heavenly splendour ,
a symbol of eternal love ;
Each night of the crescent moon I wait for her to return to me ;
My heart is her temple , she is my lonely prayer, my destiny ;
An angel clad in muslin of the purest white,
decending on a moon beam, silhouetted against the night ;
Starlight twinkles in her eyes, dewdrops caress her face, tresses fall upon her shoulders holding her in a warm embrace ;
Softly the breeze a melody hums, among the tree-tops as they sway , singing ballads of eternal love , of a long ago, of legends lost in time , in the yesterday.
Alone in the mists of time I stand , waiting for the story to end , of a heartbreak that wont go.
of tears being shed in vain ;
Some night she will return, she will come back to stay , after the twilight falls , before the dawn kisses the day ;
In her smiles will be promises of a tomorrow,
in her eyes a hint of tonight, – in the magic of that momment ,all else will vanish out of sight,
No tears will be shed, no
questions asked , riding a moonbeam we will go ,to a world without boundaries ,to a world
beyond the world we know ;
Starlight will twinkle, angels sing, the heavens
themselves bend at will, together again, beyond the here and now , in a forever , to a life without end —Lovers Until !
Till then , patiently I wait and pray ;
In the shadow of The Crescent Moon !!
—Salman
*************************
BETRAYAL
————————-
Burn your bridges if you must, or choose another Astral sign , I will cross my bridge alone, you have no right to burn down mine ;
Shut the door, draw the bolt, set your boats afire ,
seek another hand to hold, kneel beneath a distant spire ;
There were no reasons to pretend and play this cruel game , why did you have to light a fire, then,
walk away and watch the flame ;
The trust I placed you would betray the omens did portend, but , it was a tryst I kept with destiny,
to accept you as a friend;
No fault to you do I ascribe ,no signals did you send ;the flight of the swallows I did not see,
nor feel the summer end ;
That bridge together we'll
never cross, nor tender moments share, each one of us has a price to pay, each one a cross to bear ;
Like prometheus I stole the fire,but pre-conceived
were your notions , in chains forever I must remain , a prisoner of my own emotions ;
Till eternity I'll pay this penance, and hang my head in abject shame ;
The fool it is who blames another, the wise hold themselves to blame ;
If this be so ,then so be it,
once bidden, fate does not relent , bestows a summer's day on you, on me , a deep sorrow and discontent ;
This pain perhaps may fade someday, some joy to this sorrow append,
time enough to pick up the pieces, the wounds to heal ,the hearts to mend ;
Some night when in pensive mood you may perchance recall my name , If he asks why teardrops tremble, Tell him,
" Its just the falling rain "
—Salman
*************************
MERI DUA …. A PRAYER
————————-
Tujhse mohabbat ki hai meine ,
Teri ibadat karti hoon;
Tere deedar ka takaza ho,
Har waqt yehi dua karti hun,
Sehmi hui dil mein hasrateIn,
toote hue kuch khwab bhi hain,
Yehi hai daulat meri,
nazrana dene ayi hun,
sajde mein gir kar tere,
rehmat se jholi bharne ayi hun;
Vaada kiya tha toone hamse,
Mohabbat ke khazane ka,
Us khazane se tere,
do sikke lena ayi hun;
Tu hi hai sayeen sab ka,
sab ka rakhwala tu hi hai,
Tu hi hai Malik-e-Alam,
Tu hi Mehboob hai sab ka ;
Aise raah par le chal mujhe,
Jahan sukoon aur sachai ho,
har pal teri ibadat karoon,
har pal tera ehsas ho;
yehi hai dua meri,
yehi mera sabab ho;
Hazaar sawal hain lab par,
Har sawal ka tum hi jawab ho!
– Salman and Nandita Madan
*************************
PICHLA SAWAN
(Last Summer)
————————-
Pichla sawan yaad karo,
Jab bagiya mein jhoole dalei thei ;
chulbul aankh micholi khelti thi, bulbul surile geet sunati thi ,tinke chun chun kar, ghonsla apna banati thi;
Koyal apne afsane ghar ghar pe jaa ke gaate thi, beeti, parbeeti mohabatein , ga ga ke yaad dilati thi.
Yaad karo Jab hum tum, nazaron se isharei karte thei ;
kaise tum sharmati thi , sanwaar ke aanchal tum apna , peir pe chard jaati thi; ambiyon mein chup jaati thi;
Yaad hai tumko woh din bhi ,Jab pehle tumko dekha tha ;
chilman ke peeche ho ke tum, bahane khoob banati thi; dil mera churati thi !
kitne vaadei kiye thei humne, qasmein kitni khayi theen ;
Sufia masjid pe jaakar, ro,ro ke duaen maangi theen,
Pyaar amar rahe hamara,
eik doosre ka hon sahara, kabhi na hon hum juda, ik duje pe rahen fida;
Badal garje, bijli chamki, yeh do dilon ka milna tha ; ik duje mein mil jaana tha,
Kya pata tha yeh sawan, ansoo le ke ayega;
Kya pata tha yeh milan , afsana ban ke reh jayega !
Ik dastaan ban jayega !
Ik dastaan ban jayega !
—Salman
*************************
Aman ki Asha
————————-
Aaj in oonchi awaazon mein,
ik ajeeb khamoshi goonj
rahi hai; Ik leher nafraton ki,
seene mein ubhar rahi hi;
Aaj phir mazhab ki
deewaren khari ho rahi hain;
Aaj phir khoon ki nadiyan
Ganga mein beh rahin hain;
Raat ke andhere mein
aandhi zor pakar rahi hai,
gali, gali, kuche, kuche
pyaar ki keemat maang
rahi hai ;
Na azaan hai masjidon
mein, na mandir mein
aarti, kis kis ko saboot
dein ; eik hain hum;
Hum sab hain Bharati ;
Aaj phir urooj pe hai shaitan,
kamzor ho gaya iman,
kya ek bhai ka Allah hai
aur doosre ka Bhagwan ?
Sajde men gir ke dua
maango ;
Himmat itni de Malik,
tor dein dewaron ko ,
nafrat ko dafna dein hum ;
Na koi aage, na koi peeche,
sab barbar ke hain hum;
kadam se kadam mila ke
chalein,
dil se dil mila lein hum;
Apas mein koi bair na ho,
nafrat ka koi zeher na ho
Aa ja tujhe gale laga loon
Ab ghutne laga hai dum !
—Salman
*************************
ZINDAGI KA KHEL
————————-
Har phool,gulab nahin hota,
har sheesha, ayena nahin
hota,
Khushboo aa nahin sakti
murjhayi hui kalion se,
roshni ho nahin sakti,
zindagi ki bechirag galion
mein ;
Zindagi sooni rehti hai
jiska humsafar nahi hota
mohabbat rooth jaati hai
jiska humnawa nahi hota
Sahi kaha tha tumne Bulbul,
zindagi bahut kadvi hoti hai,
na ilaj iska, na dawa hai koi,
zindagi gehri saza hoti hai ,
Vaada kiya tha tumne, hamse,
janam, janam ke rishte ka,
pal bhar mein rishta tor diya;
kyun hum ko tanha chord diya;
Ab yaadon mein zinda rehta hun,
kabhi hansta hun, kabhi rota hun,
dil mein tasveer bana ke teri,
Taaron se baatein karta hun;
****
Misal-e-mohabbat hai uski,
Jisne Radha se pyar kiya
J…
—Salman
*************************
In Love with Death
————————-
Sahi kaha tha tumne bhai,
zindagi se pyar mat karo,
Yeh pyaar ka Jaal bichati hai,
bichhu ki tarah das jaati hai,
Vaade karegi,kasmein
khaye gi, bewafa hai,
kisi morh pe chord jaye gi,
rishte sab torh jaye gi ;
Mohabbat us se kar,
Jo dikhai de na de,
humsafar tera ban ke rahe,
pyar ka sila pyar se de;
Na jhoote khwab dikhaye,
na wo vaade jhoote karei,
Jab zindagi mooh morh le,
farishton ki godi mein le kar,
Taaron ke paar le chale !
Aie zindagi-e-shikasta,
mujhe tujhse nahin inkar,
aitbar hai Malik pe apne ,
Nahin manun ga tujhse haar ;
Har dum jaane ko raho tayiyar,
na ho zindagi ke talabgar
Keh do zindagi se mil ke ,
"Meine kiya hai maut se pyaar."
—Salman
*************************
"Dukh Aur Tarah Kay Hein ,Azab Aur Tarah Kay
Iss Rah me Aaey Hein Sarab Aur Tarah Kay
Aankhon Mey Liye Phirtay Hein Khwab Aur Tara kay.
Hum Log ke Hein Khana -Kharab Aur Tarah Kay
Sehra Se Aaen ge na Samandar Se Aaen ge
Mousam Dukhon kay Apne Hi Andar Se Aaen Ge
Aankhon ka Ahd Aur Tha ,DiL ki Gawahi Aur Hae
Ab kay Gunah Aur Tha ,Ab kay Saza hi Aur Hae
PehLey Bhi yoon To Bastiyan UJdheen ,UJadh kay Bas Gain
Sahre Muraad ! dekhna ,Ab kay Tabahi Aur Hae
sahiL Bhi AJnabi They kay Darya Mra na Tha
Mein Jis ME Bas Rahi Thi Jazeerah Mra Na Tha.
Muddat Se Jis ko Odh Kay Phirti Rahi Yahan
Dekha Jo Aainah to Wo Chehra Mra Na Tha"
—Siddiqua Shabnam
"In sagar ki leheron se to mere khwab hi achche,
Humay pagal hi rehne do, hum pagal hi achche."
"Dosti wahan na kariyo jise apne pe garur hoye,
Wahan kariyo jahan dosti nibhane ka dastur hoye."
"Zindagi ko bahut pyar humne diya, maut se bhi mohabbat nibhayenge hum;
Rote rote zamaane mein aaye magar hanste hanste zamaane se jayenge hum."
*****************************************************************
They will sing your song some night,
raise their hands in praise again,
this rabble that did you decry
will once again call your name !
These walls will crumble, regimes fall,
nor tyranny ever will remain;
on some distant shore, some castle top
your pennant there will fly again !
The lights may dim, the music stop,
no revellers then, may remain,
just a wounded heart,a harpsichord
humming softly a sad refrain ;
Nothing ever remains the same,
even the seasons,they do change,
this heart,till then will beat alone
upon some lonely,distant grange !
Hush,crave not fortune or the fame,
nor should you seek acclaim;
all that in this world you lose,
in that world,you'll have a claim !
Yearn not, for a love that forgets its own,
nor for it shed your tears inane ;
A wounded heart will never cry,
silently, it bears the pain !!
– Salman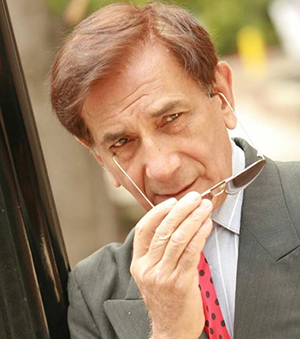 Knowledge is the foundation of faith;
Faith is the army …
Knowledge is the weapon;
The VICTORY is INNER HAPPINESS.
******************************************
Pyar kiya hai, Ikraar nahi
Dil se chaha hai tumhe,
bewafa nazron se nahi ;
Jab dil mein samaye ho
tow zubaan se kya kehna ,
Mein chup hun,
tum bhi chup rehna;
Guzar jayegi yeh zindagi
shab-e-intezaar mein,
In aankhon ne seekh liya hai
HAR DARD KO SEH LENA !
– Nandita