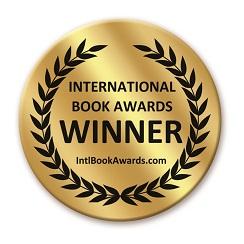 Satish Modi Press Kit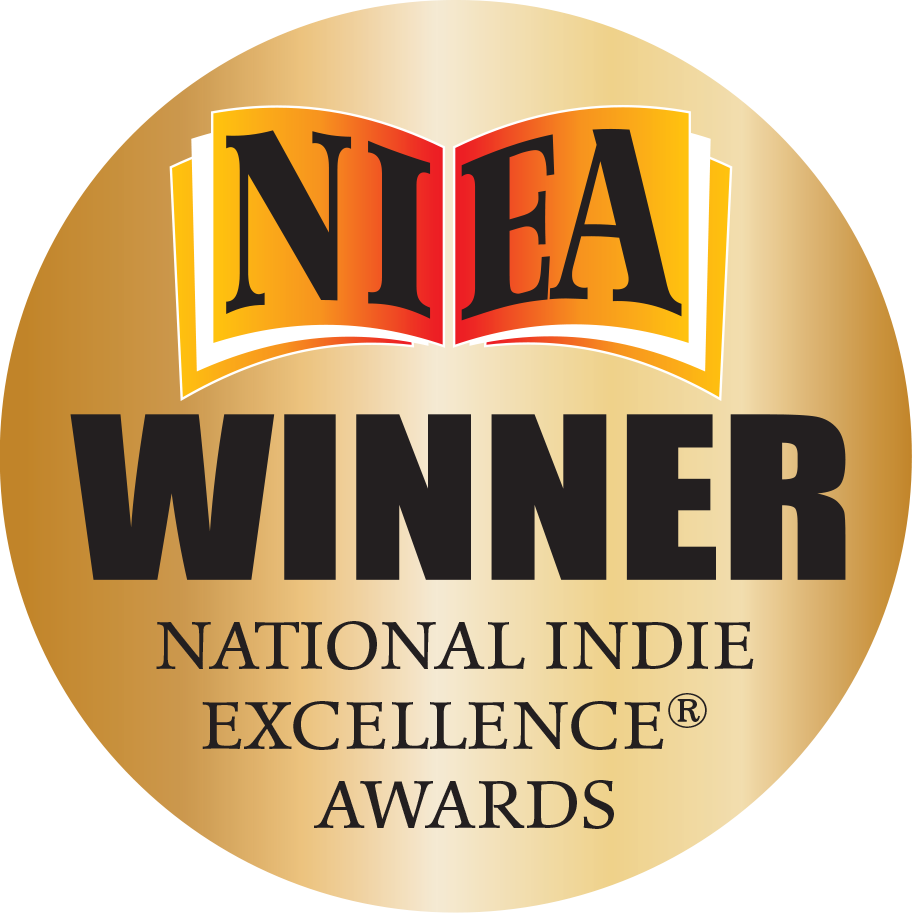 IN LOVE WITH DEATH by Satish Modi
"A must read for everyone who seeks spirituality and happiness, by giving joy to others and those who simply want to make the most of the one short life that one is given."
— Ashanti Omkar, cultural expert, Monocle
New Book by Industrialist and Philanthropist Explores "Love Affair" with Death, and Reveals Surprising Secret to Living Well
Described as the "son of the founder of modern industrial India," Satish Modi is a member of one of the most influential and affluent families in India. Yet despite privilege and success, he discovered happiness was not synonymous with wealth—and the secret to a meaningful life begins with a fresh understanding of death.
He now shares how his unique understanding of death has enabled him to embrace an extraordinary and impactful life, and reveals how reinterpreting death can help others live to the fullest in his new book, In Love with Death (Birlinn Limited, $16.95 / £9.99 hardcover, May 1, 2014).
Challenging readers to mark their "death date" and calculate their remaining time on earth (or, "reverse living"), Modi seeks to empower people to overcome their fear of dying, and enable them to live meaningful lives of goodness, love, and compassion.
Including poignant narratives from people from all walks of life, Modi sweeps the reader into a journey through life's joys and sorrows with fascinating stories, thought-provoking philosophy, and wise advice from a life well lived.
The result is a fascinating book that teaches us that whoever we are and whatever our aspirations in this life, it is important for everyone to accept their own passing—and embrace the courage to live fully.
"It is my hope that engaging with our own mortality will help us to appreciate the world in which we live and encourage us to make the most of our lives," Modi said.
Modi started India's first private airline (Modiluft, now known as Spice Jet) in 1993, and established the International Institute of Fine Arts (www.iifaindia.org) in India in 2000. His foundation also runs the Right to Education program, which provides subsidized/free education to four thousand underprivileged children. He set up the charity "Arts for India" (www.artsforindia.org) help needy young artists in India get the education they deserve.
IN LOVE WITH DEATH by Satish Modi
Published by Birlinn Limited, May 1, 2014
ISBN: 978-1780272146
$16.95 / £9.99 Ÿ 174 pages
website: www.inlovewithdeath.com
About
The Author
SATISH MODI is a philanthropist, educationist, industrialist, and author who divides his time between London and New Delhi. He is respected for his entrepreneurial approach to international business.
Modi started India's first private airline (Modiluft, now known as Spice Jet) in 1993 and in 2013 he founded a Football Club in the U.K. known as Modi Town Football Club. He founded and is on the board of India's first offshore mutual fund, the J.F. India Fund, which is part of J.P. Morgan Chase. His father established the Modi Group of Industries and, in 1933, established the industrial township of Modinagar, which now has a population of half a million people. The group has a turnover of about US $1.2 billion.
Satish Modi and his wife Abha established the International Institute of Fine Arts (www.iifaindia.org) in 2000. His Foundation also runs the Right to Education program, which provides subsidized/free education to four thousand underprivileged children in India. The philanthropic project, 'A Stitch in Time' is an initiative to empower women. This has enabled thousands of women to earn their livelihood respectfully. In 2010 Modi launched Arts for India, a charity to raise funds to support underprivileged, yet talented artists from India (www.artsforindia.org).
Satish Modi is President of the Dayawati Modi Foundation for Art, Culture and Education.  Mother Teresa was one of the first to receive its annual award. His Holiness the Dalai Lama received the Dayawati Modi Award for Art, Culture and Education in
Other prominent awardees include Anish Kapur, Mark Shand, Goldie Hawn, Simon Beaufoy, Pandit Ravi Shankar and Amitabh Bachchan.
He is also President of the G.M. Modi Science Foundation that promotes Science and Technology in India and has instituted the prestigious annual G.M. Modi Science Award.  Among the recipients is Dr. A.P.J. Abdul Kalam, former President of India.
Under his initiative, various art shows were organized at several venues around the world, including Tate Britain, London; the House of Lords, London; the Saatchi Gallery, London and the New York Academy of Art, New York.  A Fashion Show was also organized at the Guggenheim Museum in New York in 2011.
He was a member at UNESCO's Global Forum on the 'Power of Peace'.  On the invitation of UNESCO, Satish Modi created, for the first time, an Art Show on the theme 'Power of Peace' at the UNESCO Global Forum held at Bali, Indonesia in 2007.
For his services to the nation, Satish Modi has received a number of awards and honors including the Gem of India Award. He was appointed an Ambassador for Philanthropy by the UK's Founding Ambassador for Philanthropy, Dame Stephanie Shirley. In 2010, he was nominated for an Arts & Business Prince of Wales Medal for Arts Philanthropy. He was also invited for a Breakfast Prayer Meeting in Washington D.C. by Mr. George Bush, the then President of U.S.A.
Praise for
In Love with Death
"Now I accept death without dread, and think, it could happen to me tomorrow. So, now I stop worrying and enjoy every tiny moment of life."
—Mark Shand 
Conservationist and Philanthropist
v
"I highly recommend this book to anybody – it's a real eye opener."
—James Caan 
Serial Entrepreneur
v
"This is an astounding book…a beautiful, slim, hardback volume refusing to shout out its wares in testimonials and garish photos…It will be a comfort to people. It has been more than that to me; it has been a call to arms."
—Kindred Spirit
v
"In Love with Death is thought provoking and optimistic. The message I took from this beautifully written book is to appreciate what one has and take nothing for granted – every moment of this life is precious so don't waste it."
—Selma Day
Editor of Mayfair Times
v
"This book is a gem for those who simply want more than the mundane seeking of fame and money. It empowers the reader to use their inherent talents and skills, to help heal the world, and gives many aspirational messages. A must read for everyone who seeks spirituality and happiness, by giving joy to others and those who simply want to make the most of the one short life that one is given."
—Ashanti Omkar 
Cultural expert, Monocle
v
"Without hectoring or moralizing, Modi invites us to embrace the inevitability of our fate, rather than fear it. His book is a life-affirming read that reveals resonant stories of everyday grief and survival, suggesting a refreshingly open, positive framework for any atheist dealing with death."
—Sophie K. Walker 
Freelance Writer
About the Book
Death is the inevitable fate of every single person on earth.
How do we accept the inevitability of our own death?
How do we live our lives with meaning?
Will money lead us to happiness?
Satish Modi examines these questions in a moving, powerful, thought-provoking work based on his own reflections as well as the experiences of people from all walks of life. The result is a fascinating book that teaches us that whoever we are and whatever our aspirations in this life, it is important for each and every one of us to accept our own passing. In doing so we can free ourselves to live as well and fully as possible, guided by the principles of goodness, love and compassion.
website: www.inlovewithdeath.com
An Interview with
Satish Modi
Why is the subject of death in particular so fascinating to you?
It's not a question of fascination.  Death is a reality.  Everyone who is born is meant to die. We are here in this world on a lease of just a few years. If one understands this fact, then all problems in this world appear very tiny.  Focusing on death and on the brevity of life changes our perception of life and of the happenings around us. Of course, this answer cannot be encapsulated in a few words – the reader has to go through my book to grasp the exact meaning and essence of what I am trying to convey.
In your book, you illustrate how to determine how close you are to death using a fork, a knife, and a saltshaker.  Where would you place yourself on your own 'timeline?
I would place myself on my own timeline, according to which, I have already lived 80% of my life and 20% remains.
How did your perception of your own "death date" inspire you to write this book?
The perception of my own death date did not really "inspire" me. The inspiration came from a Buddhist spiritual lady from Japan who mentioned that she knew me from a past life. Of course, the awareness of my death date did help me to crystallize my thoughts – understanding that all of us are just visitors to this world and we are here only for a limited time – so why not make the best of the given life by living it in goodness, love and humility.
What is "reverse living?"
This is very important.  We should consider that today is the first day of the rest of our life.  We should think about what lies in front of us and try and forget about the past.
What do you think is the "secret" to living a fulfilled, successful life?
Everything in this life will pass. True happiness does not lie in money or in the material world. "Death," which is often ignored or treated as a forbidden subject, should be viewed instead as a catalyst to living fulfilling, meaningful lives. This present journey is a precious one – so why not live it in goodness, gratitude, humility and kindness, fulfilling our responsibilities with good thoughts, words and deeds.
Should people fear death in any capacity? Why should/shouldn't people fear death?
If we were to live forever, life would be unbearable! People should not fear death. It is bound to happen any time, any day and at any place.  This is the universal truth.
If one has lived a good, worthwhile life in purity and goodness, one should not fear death. To quote from my book, "Just as an Olympic athlete could never win without proper preparation, so we cannot achieve the goal of a peaceful final departure unless we are ready. After years of preparation, the athlete looks forward to the Games. We, too, can actually await the final passage without any fear – in fact, with anticipation and complete satisfaction – but only if we have prepared ourselves for it.
"It is never too late to start. Recognise the value and importance of being prepared: by living a life of good deeds, by fulfilling our responsibilities, by elevating ourselves above the web of worldly illusions, by moving towards a higher plane. Such a person is ready to face death without any fear. Here is a person ready to embrace the opportunity to enter a new world in happiness and peace. Here is a person totally in love with death."
Your book includes narratives from people from all walks of life.  What is one of your favorite stories that you share in the book?
As an author, all stories are equally dear to me and carry their own unique messages. However, out of all the chapters, four topics – on "Time," "Money," "Grief" and "Preparedness" –  are very critical and preferred by me.
You are a member of one of the most influential and affluent families in India, yet you eschew wealth and power.  Isn't that a contradiction?
All wealth and power are temporary.  Once you leave this world, the wealth and power are left behind. Actually, power comes from being humble, tolerant and loving, not from being wealthy. If we are humble, people will remember us after we die. That is power! So, we need to take care of our souls.
Out of all your achievements, what is your greatest accomplishment in life?
My greatest accomplishment is that I have been able to write this book. Everything in this world is temporary but a book remains forever!  It gives me immense satisfaction to know that I have been able to reach out to people and give them some sort of comfort.
If you were to die tomorrow, would you honestly be able to say that you have accomplished everything you were meant to do?
Life is not about accomplishments but about the purity of our soul. If, at the time of final departure, I find that my soul is pure, I have achieved everything!
What is the number one thing you hope readers take away from your book?
The number one thing that the readers, I hope, will take away from my book is the constant reminder that our time in this world is limited and for the time left we should live in happiness, goodness and humility rather than in greed, jealousy and anger, running after money or pursuing material wealth.  If I can bring about such a change in the minds of the people, I would have achieved my goal.
We need to constantly remember that this whole life is an illusion; we have come to go. So, let's start living with a sense of detachment and not get caught in the web of pursuing temporary happiness in the form of material goods, wealth and power.
I also hope that people understand from the book that death is a great equalizer. All people – achievers, non-achievers, everybody – will all eventually be reduced to 3.5 kgs of dust! So, it's not about achieving and not achieving – it is about the purity of the soul.